SB Motorsport, the company behind Europe's wildest Nissan GTR drift car build, are taking full advantage of workshop downtime and using it to plan the launch of its most challenging build to date – a GTR-powered Nissan Navara. Nissan's workhorse is about to meet its flagship engine product, the VR38 twin-turbo GTR engine, as the team will replace the standard diesel option for a performance-punching engine package from the infamous GTR sports car, cultivating a pick-up with over 1000hp on tap.
No stranger to undertaking big challenges, Essex (UK)-based SB Motorsport have a proven track record in outrageous builds and delivering products to global recognition. Its previous Nissan GTR drift car claimed Worldly accolades and has been seen in multiple online videos racking up millions of views since its launch back in 2017.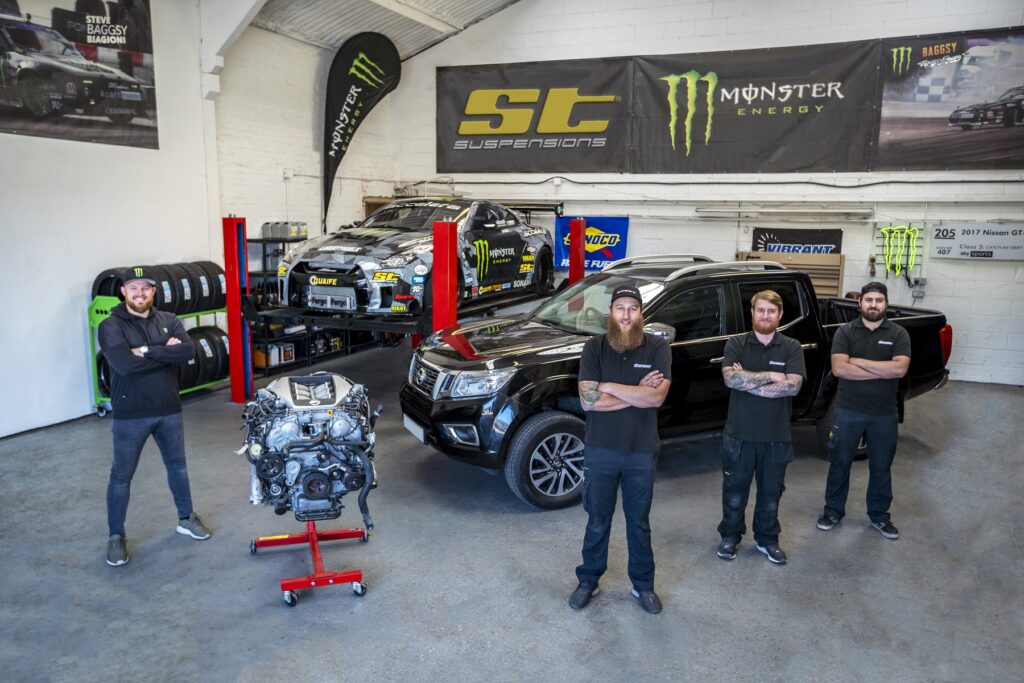 SB Motorsport founder, Stephen "Baggsy" Biagioni, says, "This project has always been on the cards for SB Motorsport, ever since our initial GTR project. With racing currently on hold this was the break we needed to re-visit the idea and bring it to fruition. We have the best partners and they share our vision to create another great vehicle that will challenge the normality of what's possible. This is going to be an exciting mix of performance meets practicality." He continues, "The Navara-R, as we have already dubbed it, will challenge our in-house know-how. With this build, the aim is to keep the Navara road-legal, all the mod cons of the vehicle, rather than creating a race-car chassis with minimal extras. I'm confident in our team here at SB Motorsport and honestly excited to see the development and work alongside our partners, who happen to be the world's leading experts in their respected fields."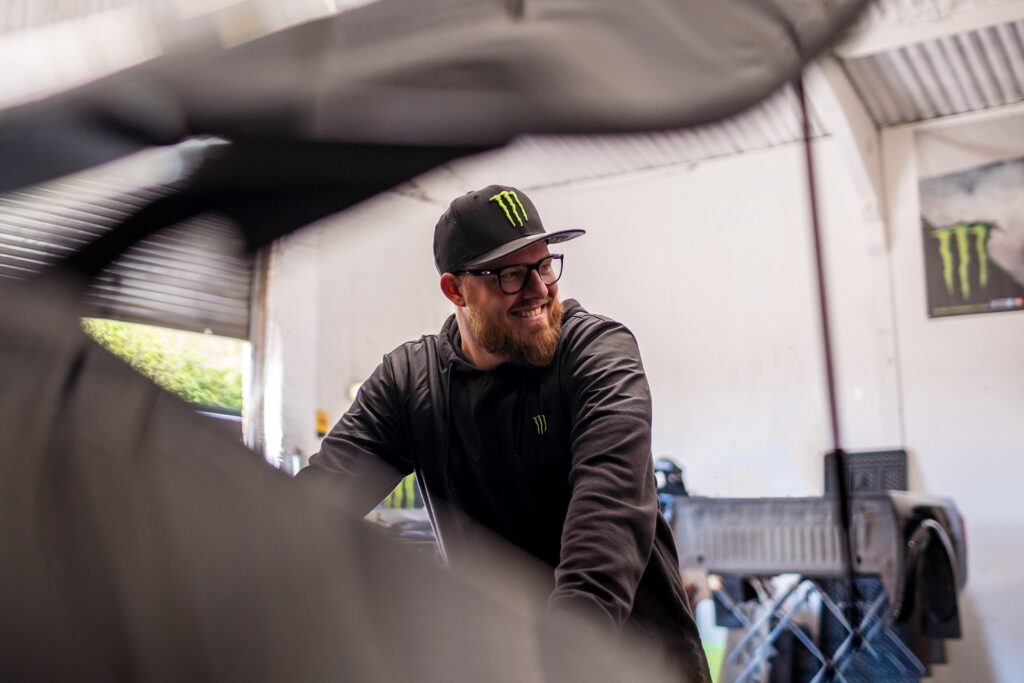 The Nissan Navara will maintain as much of a factory finish interior as possible. However, with nearly 1000hp the chassis will use all the GTR suspension set-up for handling to its forecourt counterparts.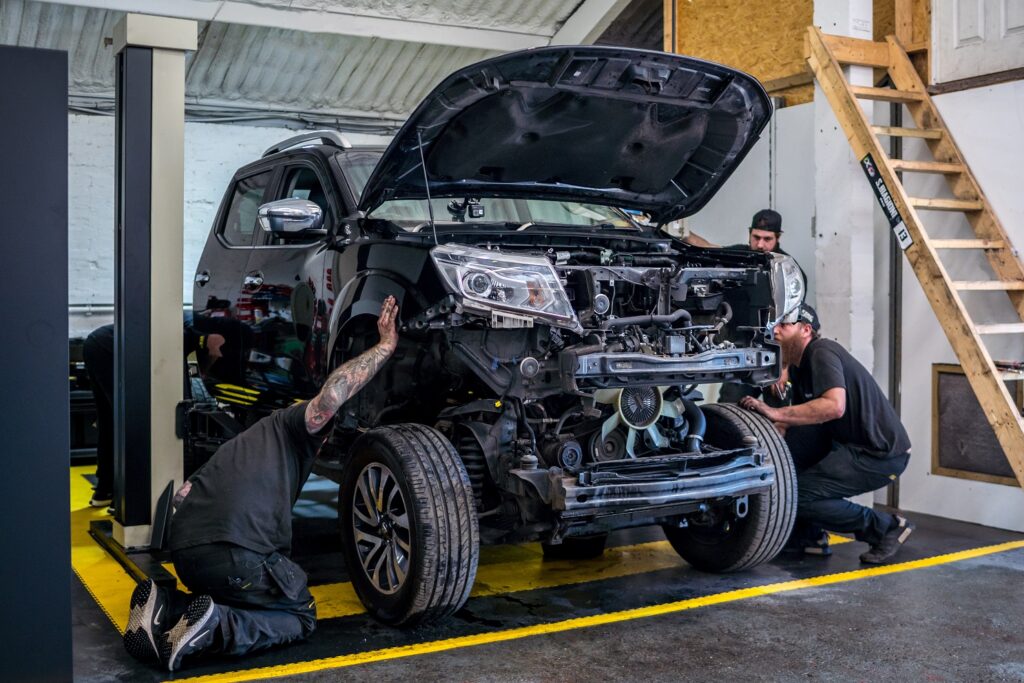 SB Motorsport is taking fans along for the ride with a series of interactive "Mission CTRL: Navara-R" Livestream shows on, Baggsy YouTube channel. Live interactive future broadcasts will include special guests, exclusive behind-the-scenes access and a chance for viewers to interact and influence on how the Navara-R turns.
https://www.youtube.com/user/StephenBiagioni
Be sure to look out for the first show on June 10th and the 2nd Wednesday of each month over the summer.
For more build updates follow Instagram accounts: @BaggsyBoyUK & @SBMotorsport
SB Motorsport founder, Stephan Biagioni, is a European Drift Champion competing in global drift events. He was also the first English driver to compete in the Japanese D1 series.
The Nissan Drift GTR has stared in video series such as Monster Energy's Battle Drift 2:
https://www.youtube.com/watch?v=kJ6K0Ec6l0g&t=150s
..and Stephan Biagioni's own drift series – Driftenberg:
https://www.youtube.com/watch?v=Q1Fa50-F77k
Steve 'Baggsy' Biagioni is a professional drift driver from Brentwood Essex, United Kingdom who won the British Drift Championship in 2009, and Kings of Kings in 2014. He started drifting in a Volvo 340 and in 2008 began competing in the Semi-Pro class of the British Drifting Championship in a Nissan 200SX S13. He finished sixth in the championship which allowed him promotion into the main Pro class, in 2009 he ended up winning the Pro championship outright.
He then switched to a rear-wheel-drive converted Subaru Impreza. The car was not competitive during the 2010 season, with many mechanical failures preventing Baggsy from qualifying. In 2011, the Subaru had a new engine transplant which helped the car become more competitive, with a second-place finish at the final round of the season.
Steve's Team Japspeed Subaru made headlines in 2011 for all the wrong reasons when it was stolen while on display at Santa Pod Raceway. The drifting and general car community pitched in to find the car and within hours of the theft, videos were uploaded showing the car driving on the M1, the M25 and the M4 motorways. The car was recovered and the thieves were convicted with combined sentences of 15 years in prison.
During 2012, Baggsy was a regular podium finisher and ended up 5th in the final championship standings. In 2013, Baggsy left Team Japspeed and started his own team, now back in a Nissan 200sx s13
2014 Baggsy took first place and was crowned 'King of Kings' in the European Super Final in Malta.
Baggsy is a Monster Energy athlete and features at Monster demonstrations across Europe, USA, China, Japan, Middle East & South Africa.
He featured in Idris Elba's 'King of Speed' show, teaching Idris how to drift and also in Idris Elba's 'No Limits' show, advising Idris on his land speed record attempt.
The first series of Amazon Prime's "The Grand Tour" would see Baggsy teach Richard Hamond how to drift behind the wheel of Baggsy's LS3 Powered Nissan S13.
He is also the owner of an amazing 1200HP Nissan GTR that is powered by a Chevrolet LSX 454 engine with a massive garret turbo.
Most recently, Baggsy has once again teamed up working alongside Idris Elba on his latest motoring show Elba vs Block, as Idris takes on the one and only Ken Block in number of challenges that can be viewed online on Quibi.