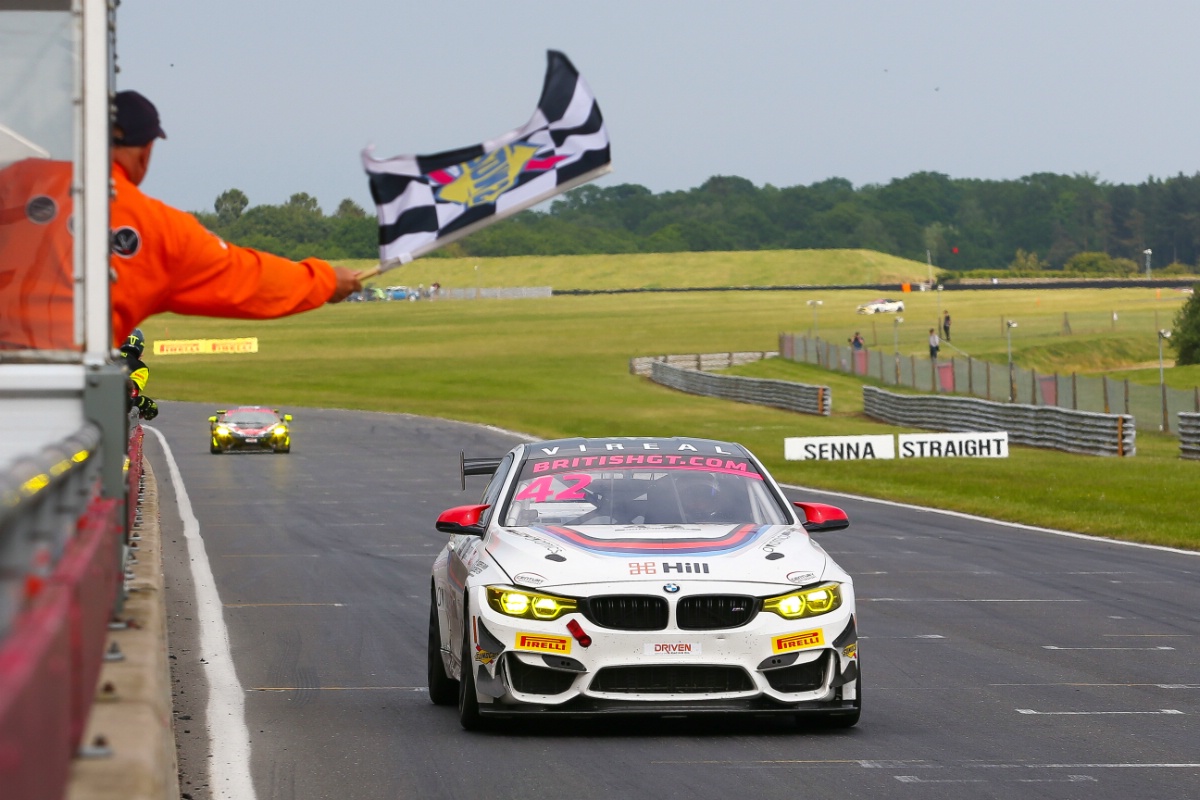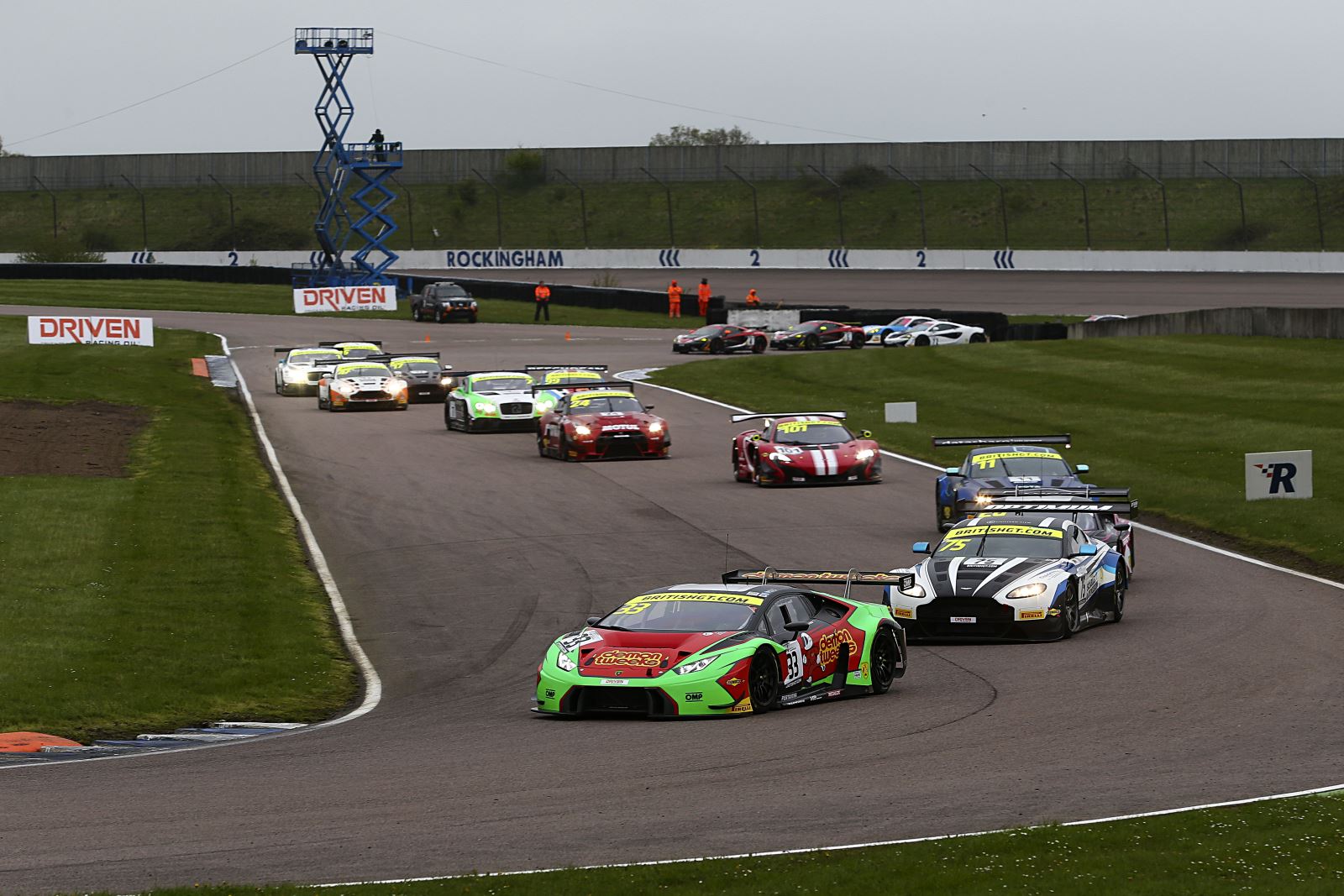 For 25 years, the British GT Championship has been one of the United Kingdom's premier racing championships, but it has undergone a number of changes in that quarter-century, which mean it's difficult to envisage an era more competitive than the current GT3 and GT4 format.
First organised by the British Racing Drivers Club in 1993, the BRDC National Sports GT Challenge (as it was then known) featured grids of wildly different machinery loosely grouped into vibrant classes comprising sportscars and saloons.
The term 'British GT' was first used in 1995, just as a new age of GT1 and GT2 cars was beginning to materialise. Indeed, the latter part of the 1990s would see some of the category's most incredible and iconic cars, such as the McLaren F1 GTR, Porsche 911 GT1, Lister Storm GTL and Jaguar XJ220C, contest British GT in the hands of top-line international racers and home-grown amateur talent.
But a GT racing revolution was about to take place, and Britain would be at the forefront. With GT1 becoming an increasingly distant memory and GT2 proving too costly, the championship sought a fresh direction.
New, balanced GT3 regulations had proven popular in Europe under SRO's guidance and, when the organisation was appointed British GT promoter in 2005, the same cars made their way across the Channel.
Indeed, since then British GT has re-established itself as the world's foremost domestic GT series. GT4's arrival and subsequent expansion currently see two classes running on the same track at once, an important aspect of GT competition that enables a driver to prepare for international endurance racing, while the option to also field GTC entries remains a possibility.
Traditional British sportscar manufacturers have always featured heavily in the series: Lotus, TVR, Marcos, Darrian, Lister and, more recently, Chevron, Ginetta, Aston Martin, McLaren and Bentley have underlined the championship's unique British spirit.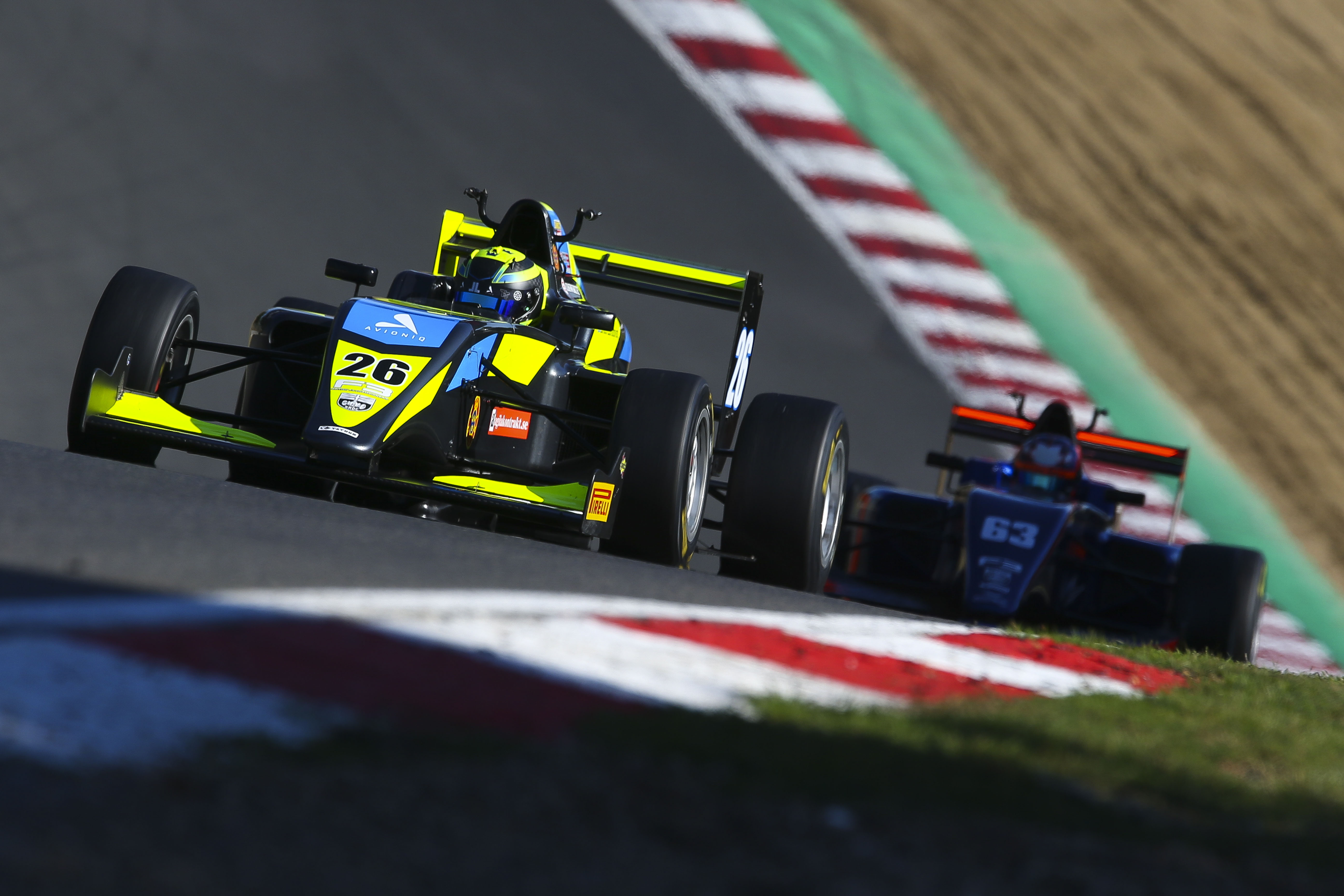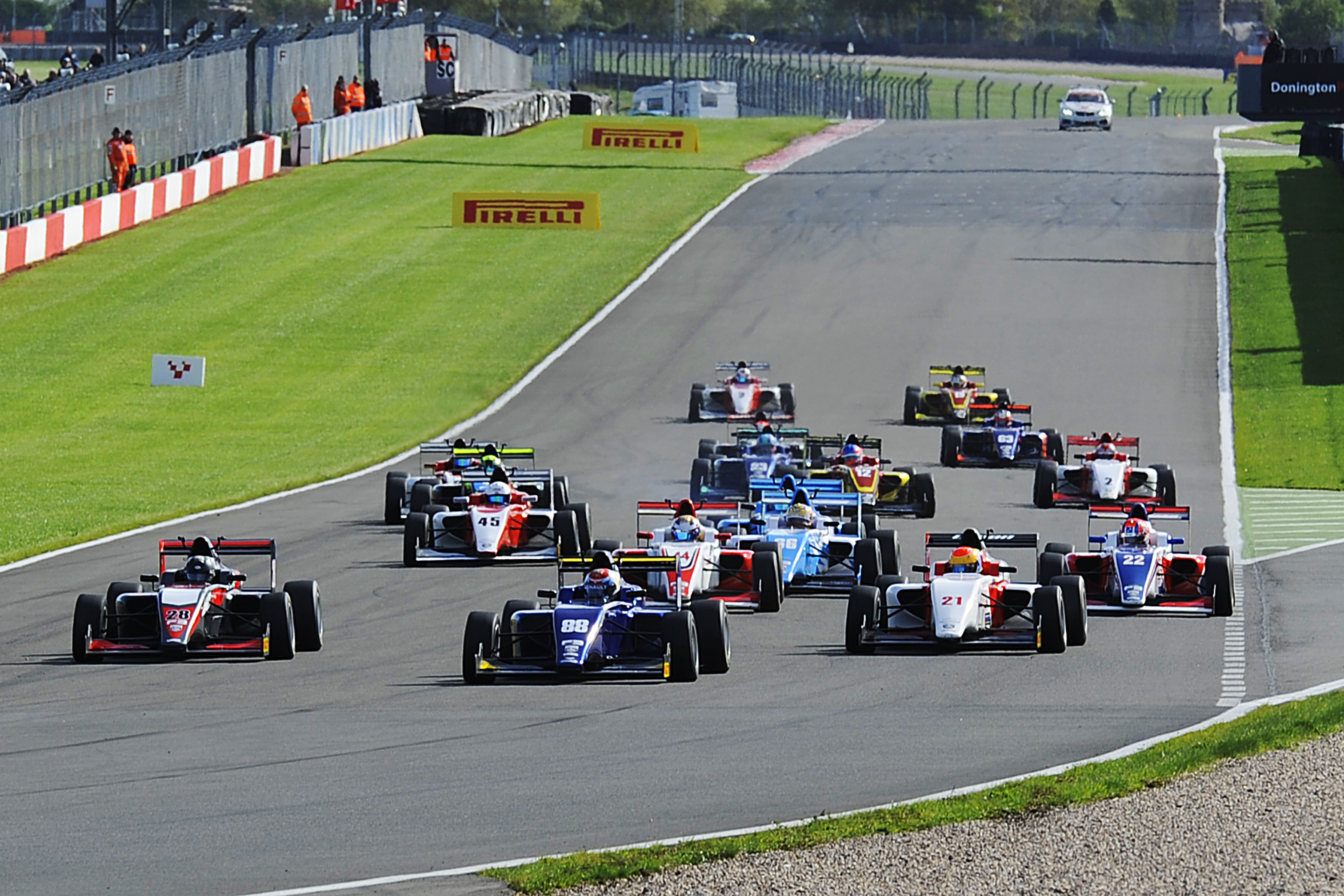 The Tatuus-Cosworth car is a powerful car with a more sophisticated aerodynamic package and increased downforce, which elevates its pace to close to European Formula 3.
The car utilises a carbon-fibre Tatuus chassis and is powered by a 2-litre 230bhp spec Cosworth engine. The F4-016 meets all the latest FIA Formula 3 safety regulations, including side-impact panels, front and rear carbon impact structures, wheel tethers and extractable seat.
An improved aerodynamic set-up includes a highly adjustable front wing and two-piece rear wing, and an F1-style front splitter and rear diffuser, which provides the most downforce in class.
It features a six-speed sequential gearbox with paddle shift provided by Sadev and fitted with a limited-slip differential, unique to BRDC GB3. Pirelli will continue to provide both dry and wet tyres to the GB3 Championship.
The braking system is supplied by AP Racing and features 4-piston front calipers and floating, grooved and ventilated discs with 2-piston rear caliper and fixed vented rear disc. Twin wishbone suspension with two-way adjustable dampers and adjustable front and rear anti-roll bars will provide drivers with plenty of scope for set-up changes.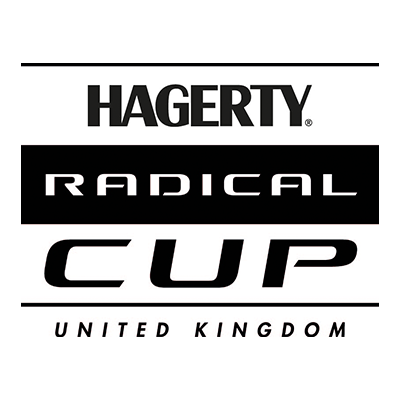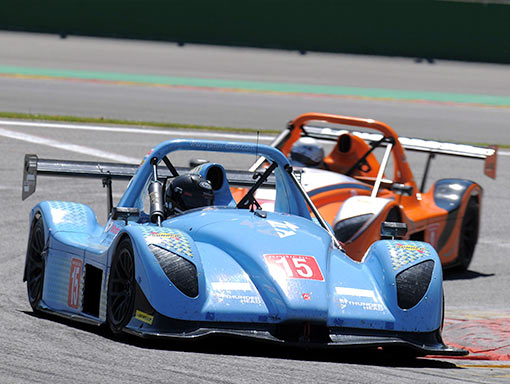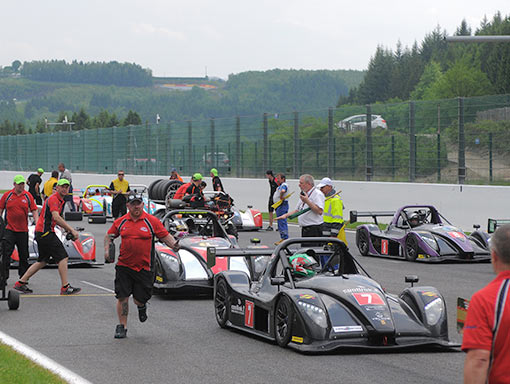 The iconic Clubsport model established the company in 1997, and it is still raced with enthusiasm all around the world. Its success was instantaneous and the full grids soon led to developments, the Prosport adding wings, more power and wider slicks, but the team at Radical were never going to rest on their ever-growing laurels. In 2002 they launched the SR3, a genuine two-seater, road-legal track car that wowed both the press and track drivers all over the world. It has become Radical's most popular model to date and was soon followed by the compact SR4, a small, light and practical two-seater that proved to be the perfect successor to the original Clubsport.
The awesome SR8, launched in 2005 and powered by the high-revving, 380bhp Powertec RPV8 engine, brought Le Mans Prototype pace to the national racing scene. The mighty RPE RPV8 was designed, developed and manufactured in-house, and the car now holds several circuit outright lap records, including the highly-sought prize of the production car record at the Nürburgring Nordschleife. The latest-generation 2.7-litre engine sets lap times comparable to LMP machinery on a fraction of the budget, and continues to draw acclaim for established endurance racers the world over.
In 2011, Radical took the bold step of developing its first fully EC Type Approved, street-legal roadster, the SR3 SL. Powered by a turbocharged Ford EcoBoost four-cylinder engine, it opened up Radical ownership to a whole new market, rapidly establishing itself in countries such as Switzerland, Germany and Japan. Technology and processes developed in the design of the SR3 SL have since enabled Radical to create a 'milestone' car: the new RXC. With the EcoBoost-powered RXC Turbo unveiled as Radical's new flagship model in January 2014, this is one automotive success story that shows no signs of fading. At the opposite end of the model spectrum, the SR1 Cup racecar and championship model continues to bring new racers into the sport, providing them with the skills to succeed in the highly-competitive motorsport arena.
Radical set out to create a new niche in the sportscar scene, offering drivers incredible performance for a realistic price, and their success is born out in the sales figures. As we enter our third decade with a fresh brand perspective, high-performance range and thrilling championship portfolio, over 2,000 Radical owners can't be wrong.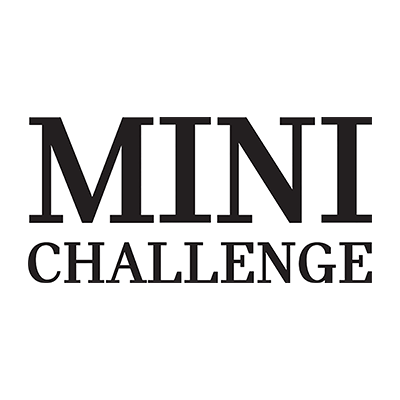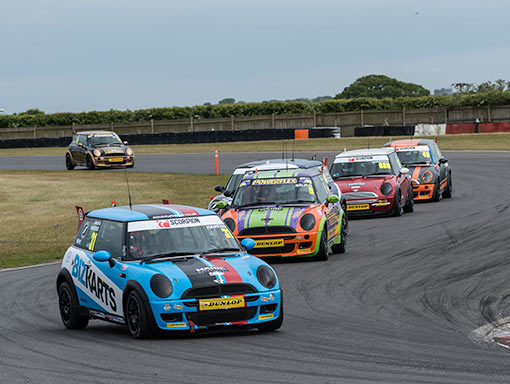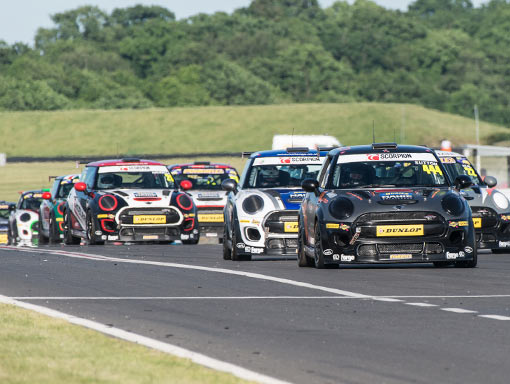 The MINI CHALLENGE is THE Championship for the new MINI in the UK since 2002 and has always enjoyed great grids, colourful cars and close racing. Over the years The MINI CHALLENGE has built a reputation for affordability, fairness and fun, building on the iconic MINI Brand.
In 2013 a new and enthusiastic team took over promoting The MINI CHALLENGE, with exciting new Best of British prizes and initiatives such as a Touring Car test for a JCW Class driver and a subsidised JCW drive for the Cooper Class winner. The MINI CHALLENGE also now boasts a dramatically increased social media presence with Facebook, Twitter and YouTube seen as primary media channels alongside more traditional TV coverage.
The MINI CHALLENGE regularly visits the UKs top circuits including Brands Hatch GP, Donington, Oulton Park, Silverstone, Snetterton plus, in 2013, the Dutch circuit of Zandvoort amongst others.
The multi-class structure enables drivers with varying degrees of experience and budget to be part of The MINI CHALLENGE, whilst providing a natural route for progression. As a true single make/model championship scrutineering controls mean that fairness is maintained so that drivers and teams can be sure that only skill and legitimate knowledge will have a bearing on race results.
Budgets are also kept under control through restrictions on tyre use and widespread use of control parts in areas where performance advantage could be gained.
The MINI CHALLENGE is 'The Place to Race'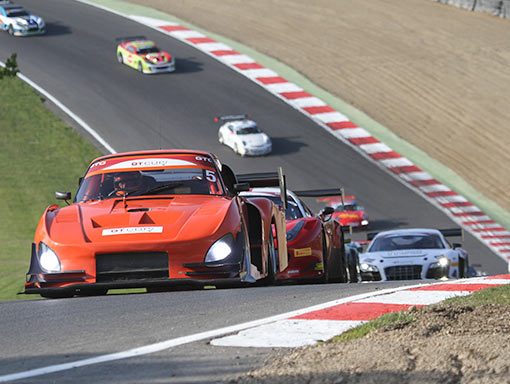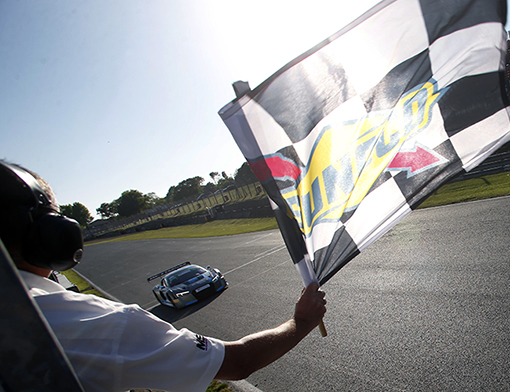 Bute Motorsport has been busy building on the success of the GT Cup's past seasons and have put together, with the assistance of MSVR, another unrivalled calendar for 2017.
Highlights of the 2016 season saw the championship visit the best UK circuits, including Silverstone, Brands Hatch GP, Donington Park, Oulton Park and the Snetterton 300 circuit.
The last few seasons can be described as nothing less than triumphs for GT Cup. Grid sizes have been very impressive, and some of the UK's biggest GT squads have joined the championship in the shape of United Autosports,
Barwell Motorsport and Triple888/Optimum Motorsport. GT Cup's aim is to provide drivers with a professionally organised, multi-marque, premium sprint championship.
Launched in 2009, GT Cup gained championship status a year later, and features a wide-ranging class structure as well as plenty of track time per weekend.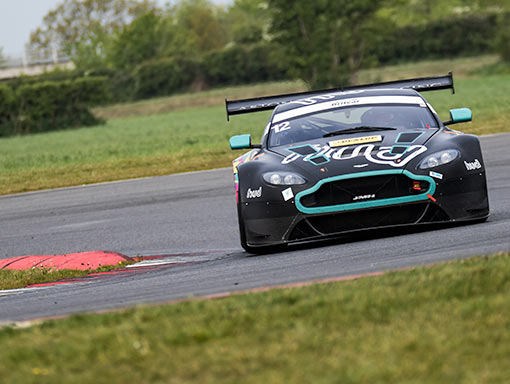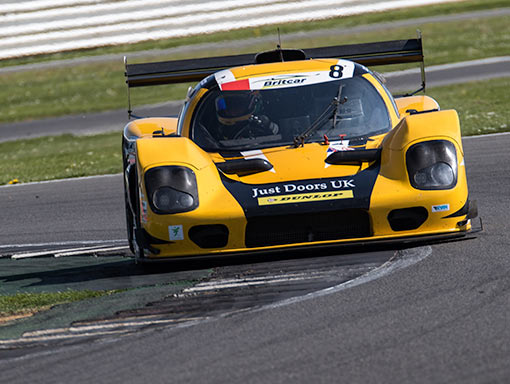 For 2017, Britcar have shaken up the whole Championship structure to further enhance their overall package. The GT and Production Championship has gone and the Endurance Championship now runs with 2 different categories: Endurance Championship and Sprint Championship.
The Endurance category now runs with a maximum race length of 2 hours with a race meeting consisting of a 2-hour race and a 50-minute race. This gives the endurance competitors a mix of racing, flat-out sprint and tactical endurance.
Both the 2-hour race and the 50-minute race count towards the Endurance Championship.
The Sprint category comprises 2 x 50-minute races. The first is a combined 50-minute race with the Endurance competitors and the second is integrated into the 2-hour race, which proved very successful in previous seasons.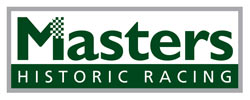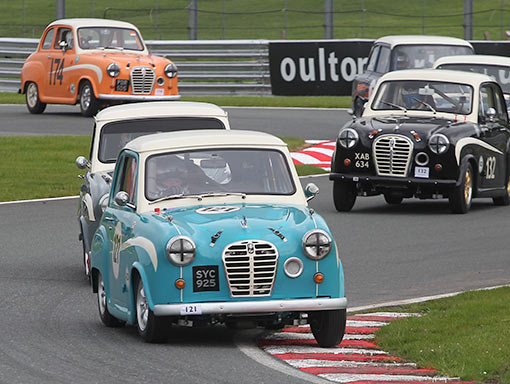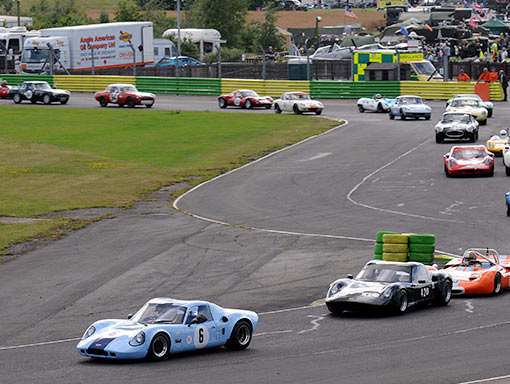 We support historic championships throughout the UK and in Europe by offering a "pumped" service of high-octane, good old-fashioned leaded racing fuels – much appreciated by the race engines.
In 2017 we will continue to support Masters Historic Racing, Historic Racing Drivers Club and the Historic Sports Car Club with our high-quality pumped service. Fuels are of course available to competitors from other historic series who may be at the same meetings. We also supply special events in the UK and Europe, such as the Goodwood Members meeting and the Goodwood Revival, the Silverstone Classic and the Spa 6 hours, as well as many other historic festivals throughout Europe, with a service by Anglo American Oil Company or through one of our European agents.
HSCC
The Historic Sports Car Club (HSCC) was created in 1966 by a small group of enthusiasts – notably Guy Griffiths and Betty Haig. They were frustrated by a lack of races for older sports cars and wanted to stop them being modified, inappropriately, beyond their original specification or exported to the USA. Members from the sixties say the HSCC was formed to help competitors enjoy themselves racing 'nice proper cars' on interesting circuits.
As each new generation of enthusiasts turns to historic racing, their choice of car usually reflects the racing they watched in their youth. In the sixties, grids of Healey Silverstones, Frazer Nash and D-Types were popular. At today's HSCC meetings, you will continue to see fifties sports cars but they have been joined by thriving new championships. Nowadays, half of HSCC races are for single seaters and half the cars were built after 1966.
Masters Historic Racing
Masters Historic Racing, established in 2004, is the leading organiser and promoter of historic motor racing. Based in the UK and North America, it caters for Historic Formula 1, Le Mans-style sports cars, Touring cars and GT cars. The aim is to provide customers with great racing at superb circuits, with the added value of first-class hospitality and camaraderie. This creates a wonderful atmosphere among the competitors and their families alike, while offering the spectator some of the best track action they will ever see.
HRDC
The Historic Racing Drivers Club's (HRDC) outlook is to bring back and uphold the spirit of the type of 'Club Racing' that was prevalent in the 1950s and 60s. This ethos of 'Old School' values has captured the attention of many historic racers who feel that the historic racing arena is in danger of becoming too overtly commercial, with less and less focus on the people who work on and race in their treasured cars in favour of harvesting the perceived wealth of those individuals.
Thus, the HRDC provides a more stripped-down approach to racing, with a greater emphasis on camaraderie and community spirit, which evoke an altogether more harmonious atmosphere in the HRDC race paddocks throughout each racing season. That's not to say that the level of racing is any less exciting in HRDC races – from the cheeky manoeuvres of the Austin A35s and A40s to the bellowing power slides of the Jaguar Mk.1 and Mk.7s, the competitive spirit of HRDC racers is undiminished!