Competition drives innovation
The Driven Racing Oil brand was originally created to advance engine and driveline lubricant performance in all-out race and high-performance engines, but now their innovations extend beyond the racetrack, to the street. But what makes the products different?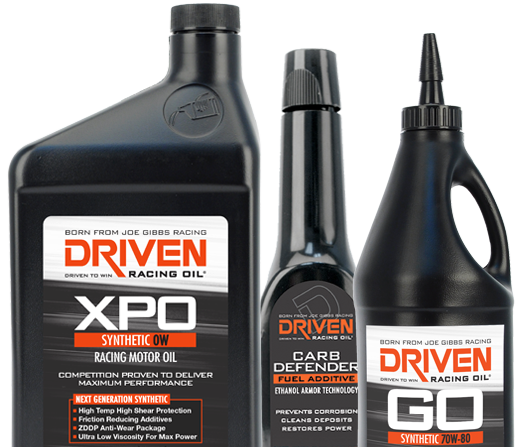 Driven Racing Oil products are unique because they always put the "motor ahead of the molecule". Quite often, oil companies have no real-world understanding of how these products are actually used, but Driven keeps things in the proper order.
The oil is for the motor, not the other way around. The product development team looks at the motor and how it is used; then they design application-specific products using a "zero compromise" approach that delivers a measurable performance advantage.
Due to ever-tightening federal EPA requirements, today's motor oils have reduced quantities of anti-wear chemicals such as zinc, phosphorus and sulphur. As a result, the oil you buy today is not the same as it was 10 years ago. While this is good for your road car, it's bad news for your racing engine.
Racing engines see more RPM, higher loads and increased temperatures compared to street engines, so a racing engine requires higher levels of these wear additives to prevent premature part failure. This is why the oil used in an engine needs to be formulated specifically for that type of engine.
You wouldn't use a stock piston in a race engine, and the same goes for oil. Racing is in the DNA of the company, and every product they develop is proven to perform. From full synthetic race oils to engine break-in oils, Driven offers a wide range of race winning products that deliver enhanced performance, protection and value.
So whether you need gear oil for your racecar or motor oil for your hot rod, put your trust in lubricants engineered and proven to perform. Put your trust in the innovator of high performance lubricants – Driven Racing Oil.
Buy Driven Oil & Lubricants
Driven offers a wide range of race-winning products that deliver enhanced performance, protection and value
The five things you need to know about oil