Mixed weather conditions could not dampen the spirits of students from around the world, here to compete in the British round of the Formula Student 2019 held at the hallowed ground of UK motorsport, Silverstone Circuit. It's the fourth year in a row that we've been entrusted to fuel the event, which is entirely different from any other events we fuel.
It's a four-day affair, with the final day being the busiest as the teams that qualified for the endurance event on Sunday, also had their fuel efficiency monitored for extra points.
This involved filling the cars before the endurance race and then weighing the fuel after the race to calculate the exact amount of energy used, and then again after the vehicle leaves parc ferme to catch out any poorly built fuel tanks.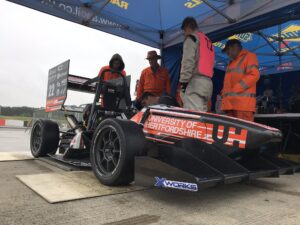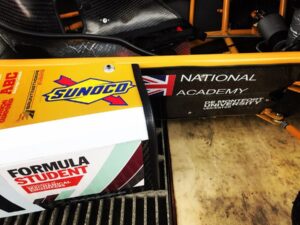 Universities from as far afield as Pakistan and India participate and it's always interesting to see the different approaches people have to develop a competitive car. The focus is on design, quality and innovation of the build but also on being energy efficient – i.e. not much fuel being used.
The Italian team MoRe Modena Racing clinched the title with their awe-inspiring looking machine, featuring design aspects not found on any of their competitors' race cars.
More noticeable this year was the number of Universities with alternative power trains, the majority remaining with the tried and tested internal combustion, but in addition there was a variety of electric, hybrid and even hydrogen-powered vehicles.