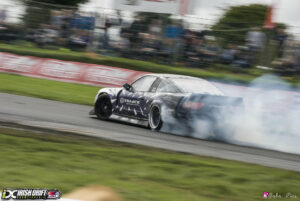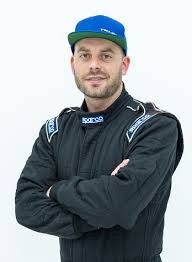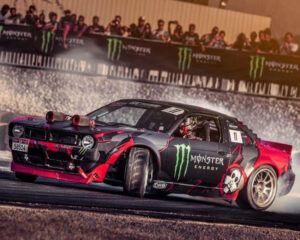 Anglo American Oil Company Ltd (AAOC), who are responsible for the distribution of Sunoco Race fuels on an exclusive basis throughout European and Middle East, has further expanded and strengthened its business into the UAE and Oman markets,
AAOC have appointed Lunatics By Nature General Trading LLC (LBN) in Abu Dhabi as the exclusive distributor for Sunoco race fuels, Driven Racing Oils and R racing brake fluids for UAE and Oman.
The signing of the exclusive distribution agreement between AAOC and LBN, which is owned by Sheikh Khalifa Sultan Hamdan Mohamed Al Nahyan, took place during the recent Custom Show Emirates in Abu Dhabi.
On signing the agreement AAOC's Managing Director, Anders Hildebrand said: "I'm extremely excited to have Lunatics By Nature as the exclusive distributor for our brands in UAE and Oman. We co-exhibited at the Custom Show Emirates in Abu Dhabi and the company immediately impressed with their knowledge of the Middle East market and their contacts. Sheikh Khalifa is well respected in the region and we believe that they will provide an excellent platform to grow our brands into this exciting market".
The LBN operation in Abu Dhabi, will be fronted by professional drifter Nigel Colfer, who will be responsible for setting up the Sheikh Khalifa Sultan Hamdan Mohamed Al Nahyan, owned exclusive distribution network throughout the UAE and Oman markets,
Nigel Colfer, LBN General Manager had this to say at the agreement signing, "It's my pleasure to bring the Sunoco and Driven brands into the UAE and Oman region. Our aim is to offer unparalleled service and knowledge to this large market and deliver exactly what our customers need. The product range that Sunoco and Driven can supply is going to help engine builders, tuners, racers and the general public maximise their engines potential and reliability within the extreme climate that the Middle East offers. These brands have been well proven worldwide and I'm very excited about receiving and distributing the products into the region"
Lunatics by Nature are a racing team founded in 2015 by three friends; Sheikh Khalifa Sultan Al Nahyan, Sheikh Sultan Al Qassimi and Dany Neville based around their passion for all things motorsports and a vision for greater things in the Middle East. Currently backed by Monster Energy the team has a large presence in the GCC region and are well respected by fans and competitors alike."