Free Expert advice call us on 01929 551 557

Free delivery at events we attend*

Workshop services available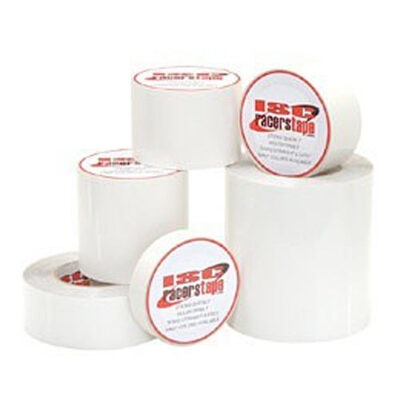 Surface Guard Tape is a clear, protective urethane film that is virtually invisible to the naked eye.
Surface Guard will protect any surface that is prone to scratching, chipping and weathering. A bulletproof, clear film that provides indestructible protection, Surface Guard has a semi-permanent adhesive with a removable release liner.
Surface Guard Tape provides excellent protection against ultraviolet light, temperature extremes and automotive solvents. Will not yellow over time.
Note that Surface Guard Tape is made of polyurethane material, not PVC or vinyl. These other types don't conform well, and also cannot, will not, take the abuse that polyurethane will.
8mm thickness – crystal clear, thin, our most popular protection. Very conformable and easy to remove over time. Can be trimmed to fit any application.
Applications for Surface Guard Tape are endless. From passenger vehicles, bicycles, boats, semi's, motorcycles, race cars, RV's, street rods, snowmobiles, and everything in between, ISC's Surface Guard can do the job.
All hazardous goods orders received before 12pm will be guaranteed to be dispatched the same day (depending on stock) and sent via a freight company that provides a standard 3 day signed delivery service*. For an additional cost, the option of a next day service is available throughout the majority of the UK. However, we cannot accept responsibility for orders that may be delayed in transit. Due to their hazardous nature, all fuel orders must be signed for on delivery. All routine deliveries are made during Monday to Friday. Some routes may be subject to ta longer delivery timescales.
We send most orders for pitstop products, clothing, ancillary and other accessories with APC on a next day service (excluding weekends). The delivery cost for a box is £9.50 + VAT. Lower costs may apply if only ordering a few small items. You will see the exact delivery cost for your order at checkout. If you order fuel at the same time, we will send the other items on the same shipment as the fuel at no additional cost.